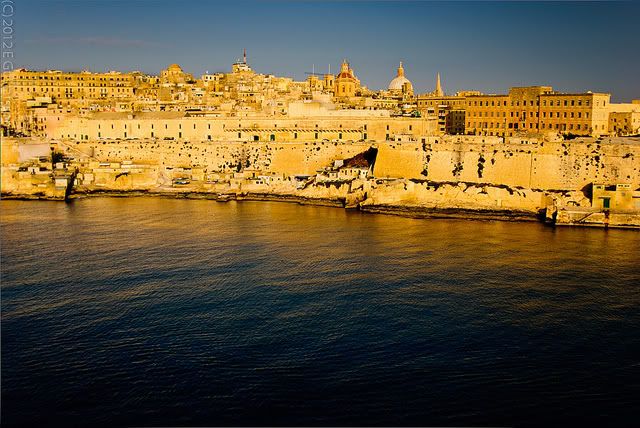 Valletta Harbor (c) Eje Gustaffson. Source: Flickr.
The Wish List section of the blog contains archives of useful travel resources for various destinations around the world. Today, travel resources on Malta, the island-republic in the Mediterranean.
As we are going to be back to Europe soon for the summer holiday, I obviously started to think about the best holiday we could have in the area. Malta was an unexpected surprise which came from
Drungli
: very
cheap flights from Bari, Madrid, Barcelona, Valencia, Marseille, or London
. Which means we'll have to go to Italy, France, or England first and then head for Malta. I won't mind for sure!
It was never very clear to me where Malta
exactly
Malta was in the first place, so I started to do my research. First:
pictures
for your viewing pleasure. Then, all kinds of other useful resources for planning the trip.
Cheap flights to Malta
Valletta - the capital
St. Julians
Accommodation
Interactive maps
Gozo and Comino Islands
Comino Island
Gozo Island
Webcams
Ferry services
Tripadvisor Reviews on Malta
Blog
The actual travelogue is scheduled for July 2012.