Easter Eggs dyed by my mother in Romania.
Christmas in Vietnam is a big event for everybody, but Easter, even if we live on an alley mainly populated by Catholics, has passed mostly unnoticed. Except for the church choir that we could hear more often during Passion Week, there was no egg painting, no egg hunt, no nothing. As we celebrated Orthodox Easter one week later than the Catholics, I had enough time to convince myself that we would not have any gorgeous dyed eggs on our table.
And this is how I found out coloring the eggs with natural, organic dye. Yay! So I tried my hand at that using turmeric (for yellow eggs) and red onion peels (for brown):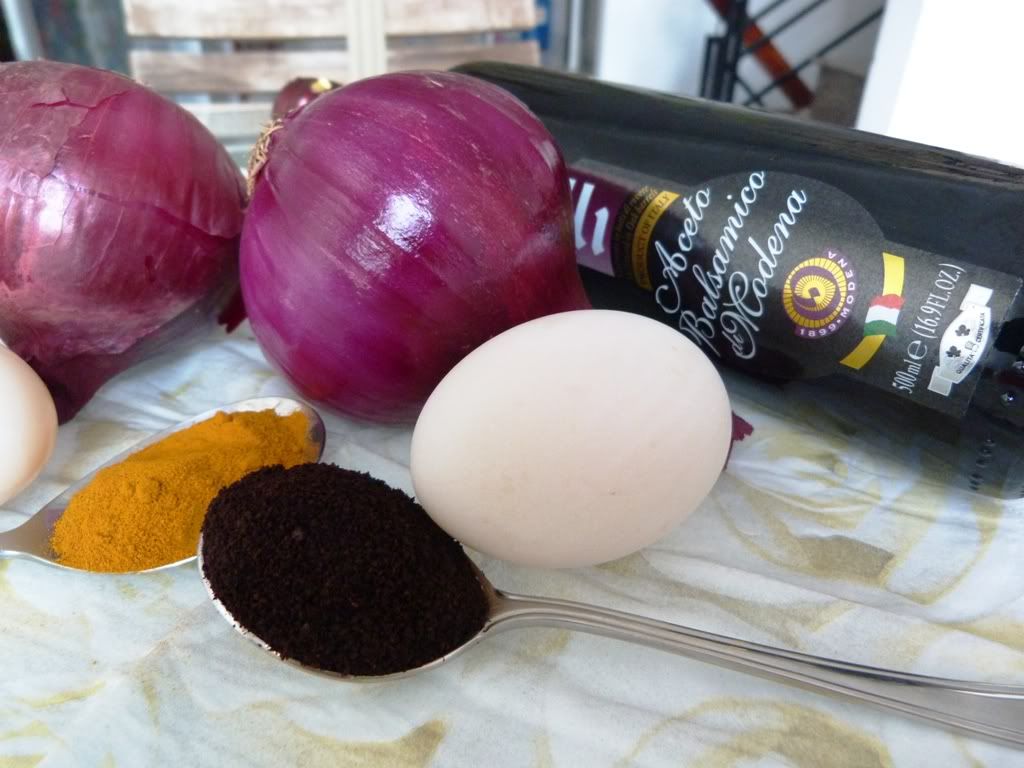 Ingredients:
turmeric (2 tablespoons) boiled in 500 ml water
red onion peels (from 3 large onions) boiled in 500 ml water
1 teaspoon of vinegar for each color
6 white eggs
1 teaspoon vegetable oil
Instructions:
Boil the turmeric and the onion skins in two separate dishes. Before bringing the water to a boiling, add 1 teaspoon of vinegar and stir well. Then submerge the eggs in the water and let them boil for 9 minutes. After you remove them from the stove, check on the color of the eggs periodically and leave them in the solution until you get the color you want. I kept mine in glass jars for 5 hours, until they turned orange and medium-brown, to match the color range of my dinner setting.
Pretty simple! Once the eggs have dried, rub vegetable oil to bring a shine to them.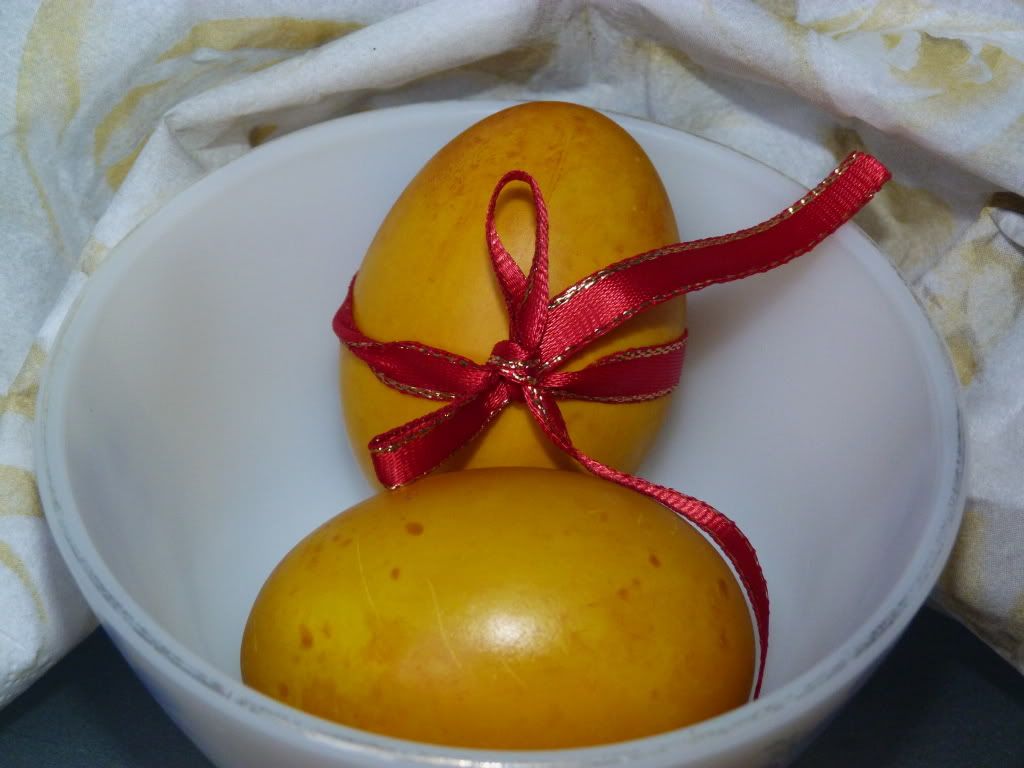 You can also boil the eggs separately and then put them in the coloring solution - the colors will be lighter. Here is what you can use in order to get naturally dyed Easter eggs:
Turmeric / Saffron - yellow
Onion peels / coffee - brown
Beets - red
Blueberries - blue
Green tea - green
Red cabbage - purple
Not so simple when you want to cook traditional Romanian Easter dishes, so I had to improvise and decided on:
stuffed eggs
humus
toast with mozzarella
fried fish with garlic paste
oriental salad
Vietnamese sweet bread with coconut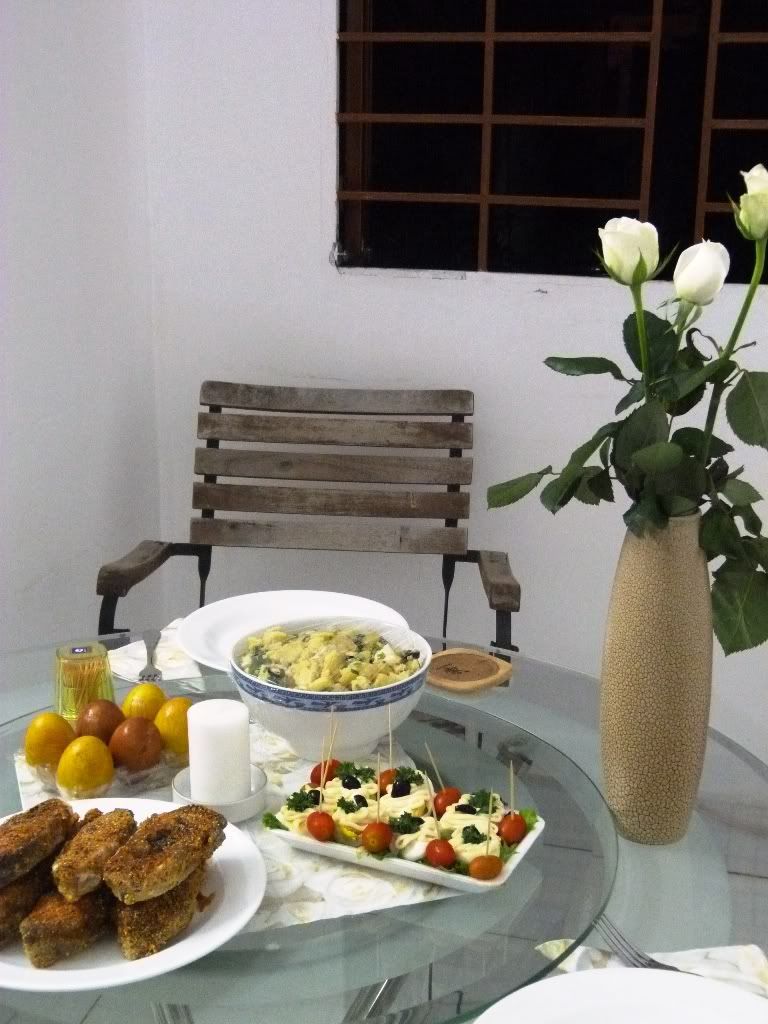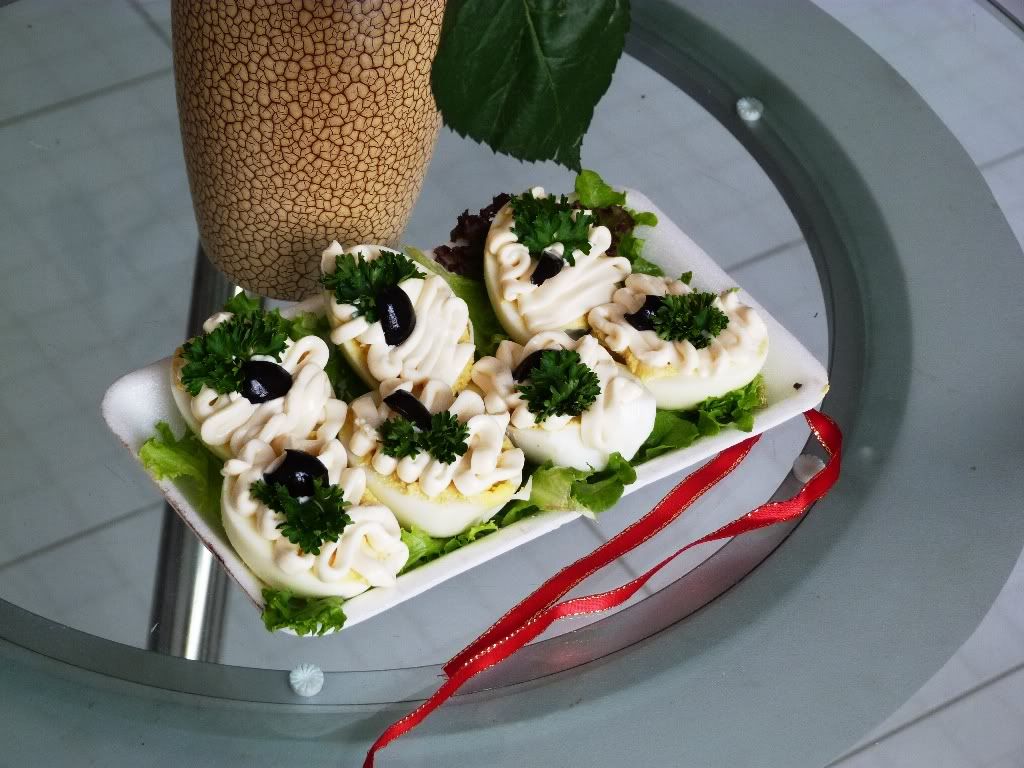 Back at home, my family cooked "the real stuff":
Boeuf salad (decorated accordingly as only my Mom can)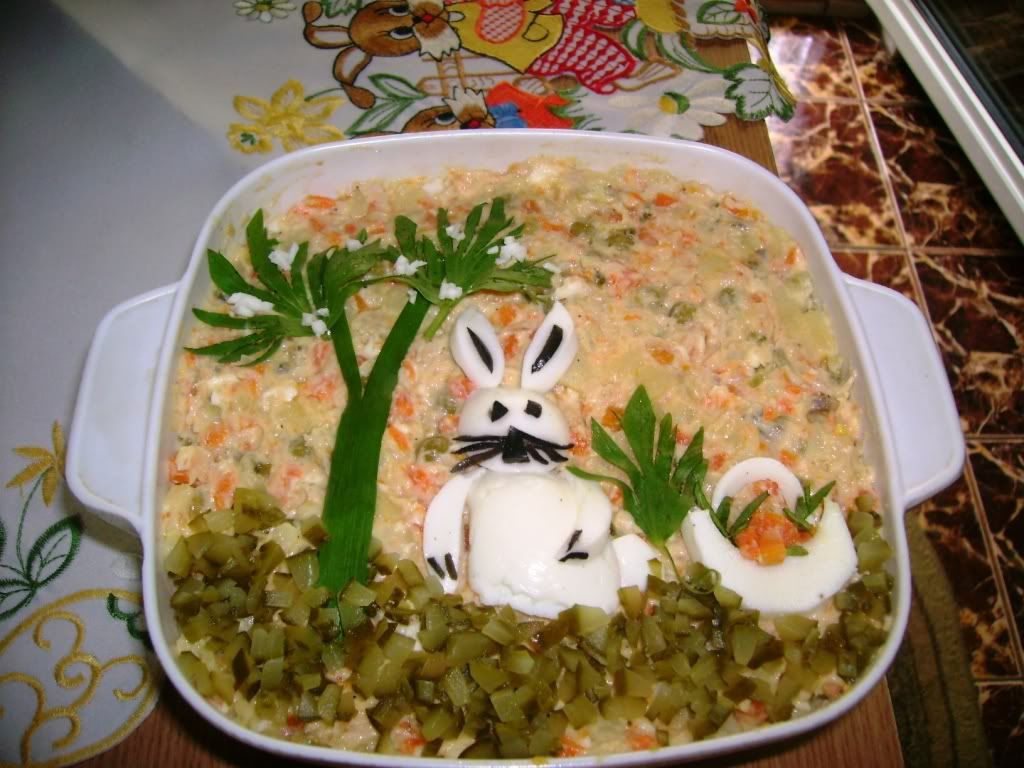 Drob (minced lamb or chicken with eggs and shallots)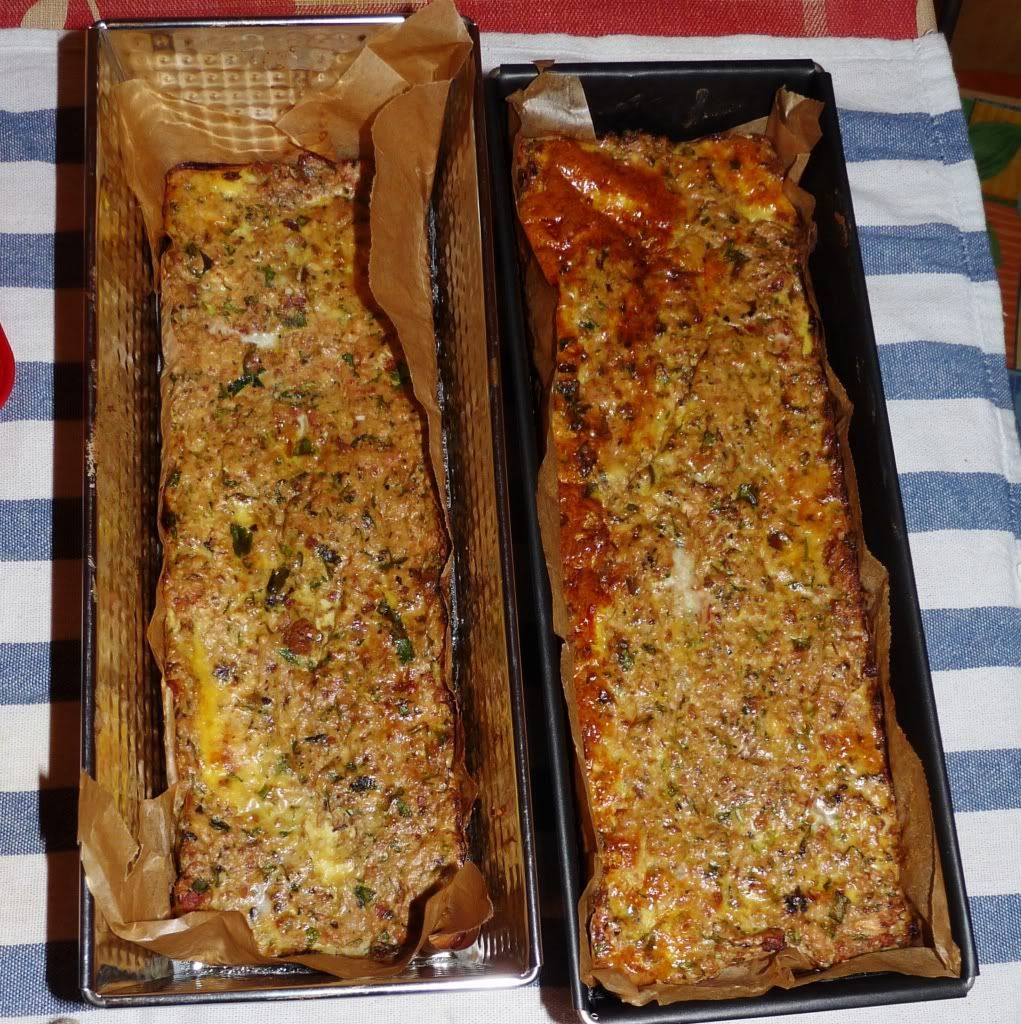 cozonac (sweet bread)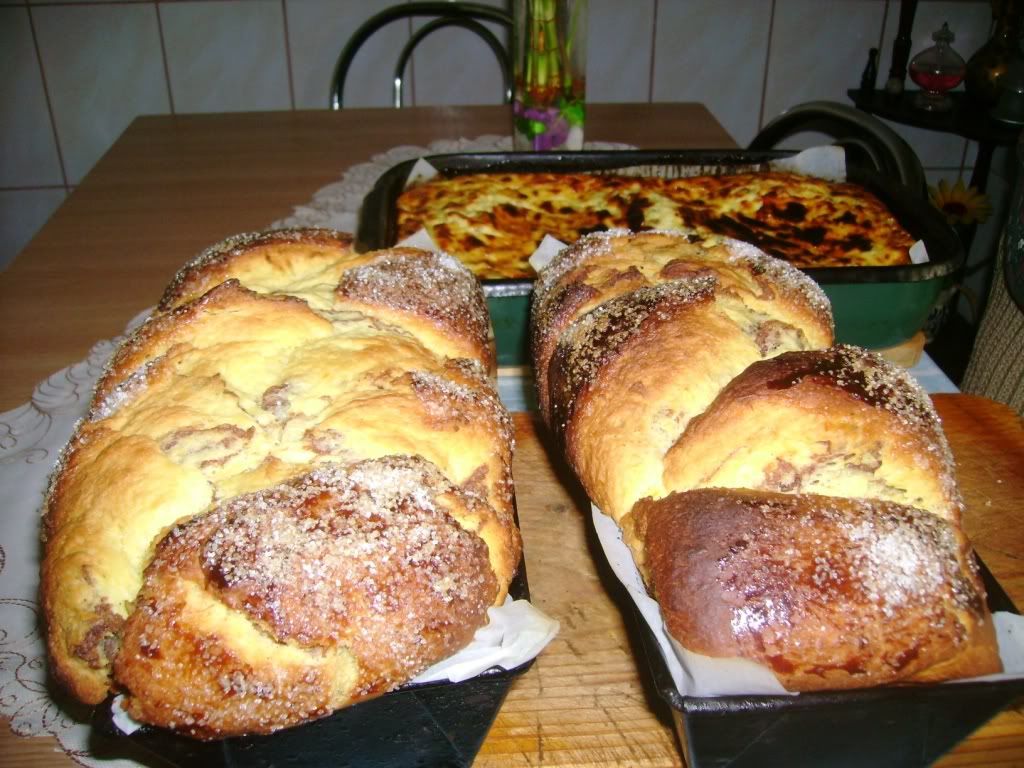 and Pasca (sweet bread stuffed with cheese and raisins)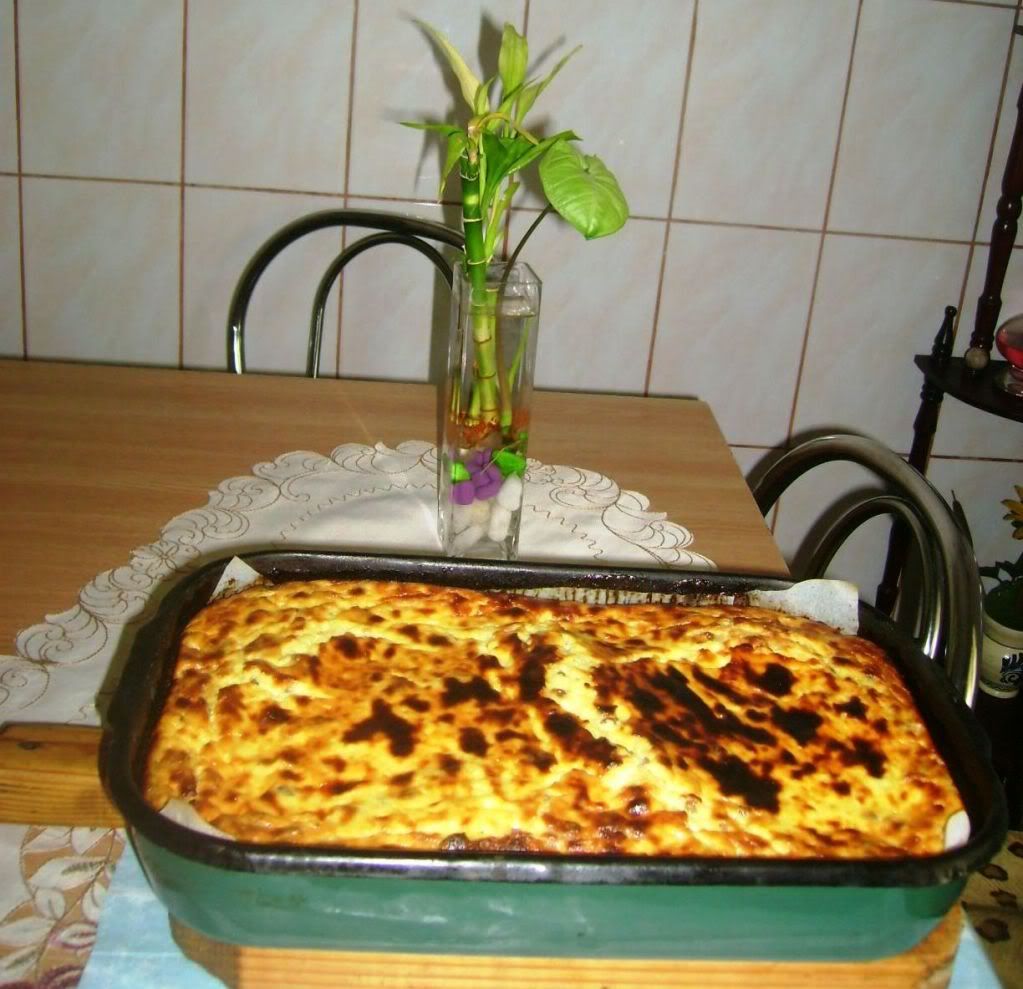 Hristos a inviat! (Christ is risen!)