447 km North of Saigon. Best beach in Vietnam. 1 hour by plane (~$100), 8 hours by train ($15), 10 hours by sleeper bus ($10) from HCMC. But it is worth the trouble:
Some say it's overrated but I don't. Emerald and sapphire waters. Wonderful reefs (but not excellent). However, friends says it's the best diving in Vietnam. Snorkeling is also awesome. A day snorkeling tour with a group of 20 people costs 250,000 VND (roughly $13).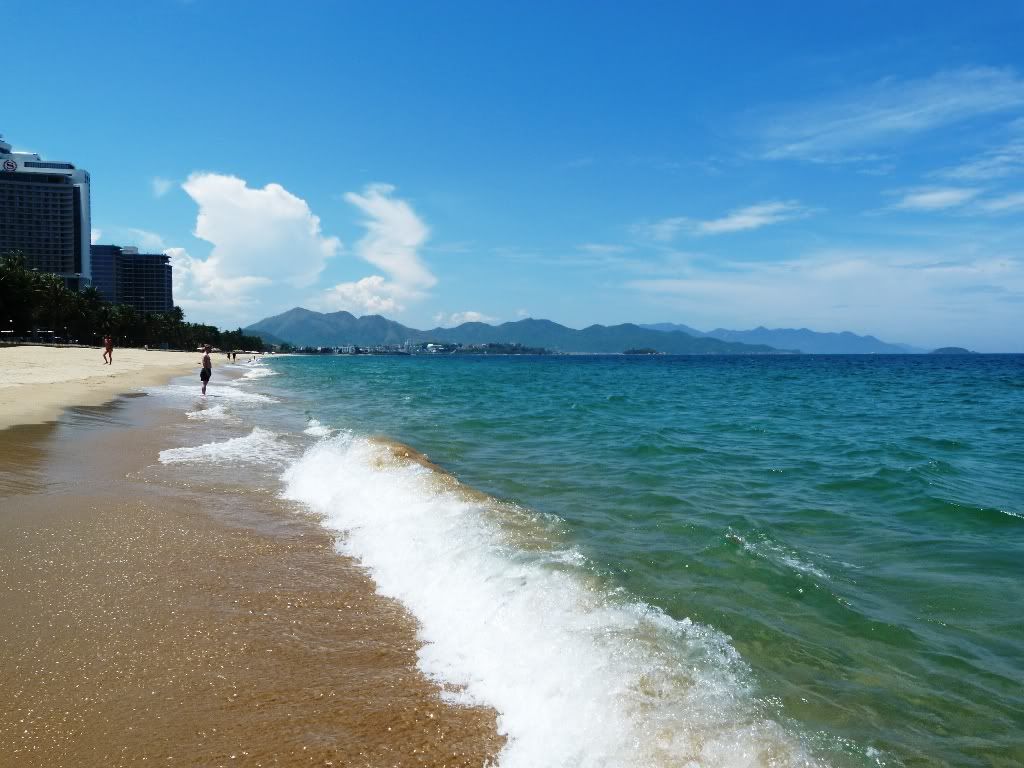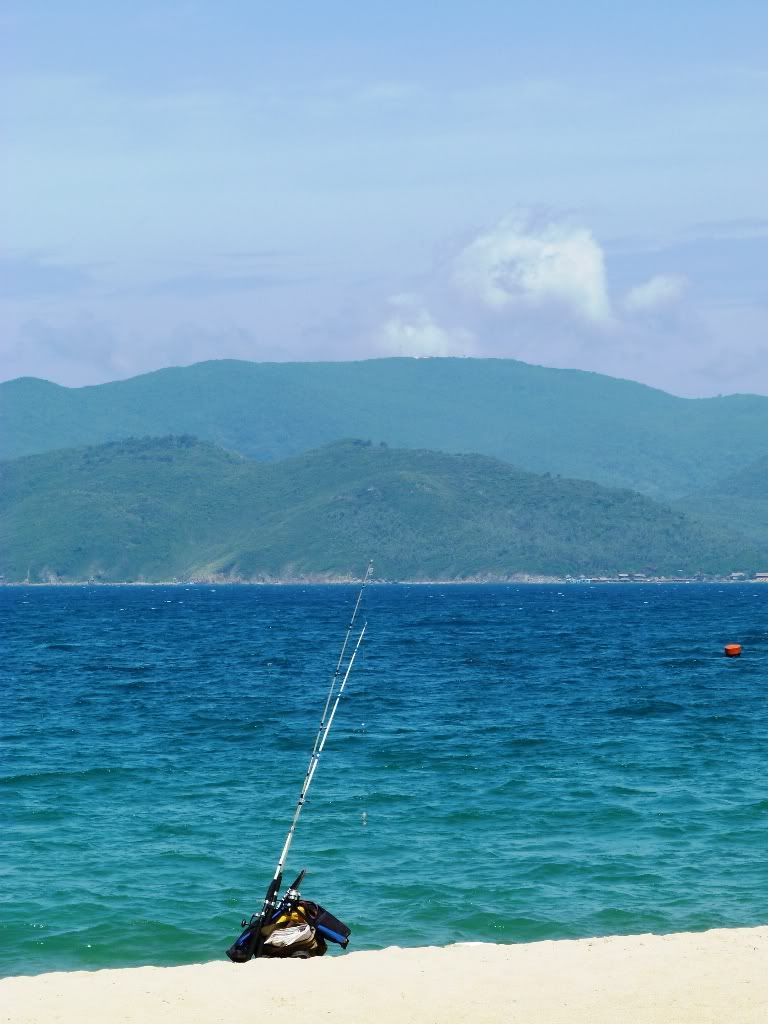 There are many food and drink options on the beach, but not as many as we have expected. Most peddlers sell souvenirs, so that a day on the beach goes like that:
'Souvenir, madam!'
'No, thank you.'
'Silk painting, madam! Cheap, good [in fact goose] price for you!'
'You're very kind, but already bought one!'
'Fruit madam? I have sugar fruit for you [that is, 'sweet fruit']
'No thank you, just had some. Later.'
'Massage, massage madam!'
'No. I said no!'
'Lobster! Lobster, madam! Very big and fresh, I cook for you!'
'Ok. How much?'
'400,000. Very cheap!'
'No way!'
'Ok, good price for you.
[She punches in a much more reasonable price.]
'Ok?'
'Ok.'
'Ok, then you buy two!'
'No, only one!'
'Ok! I cook for you with chili, salt, and lime. Goose?'
'Very goose!'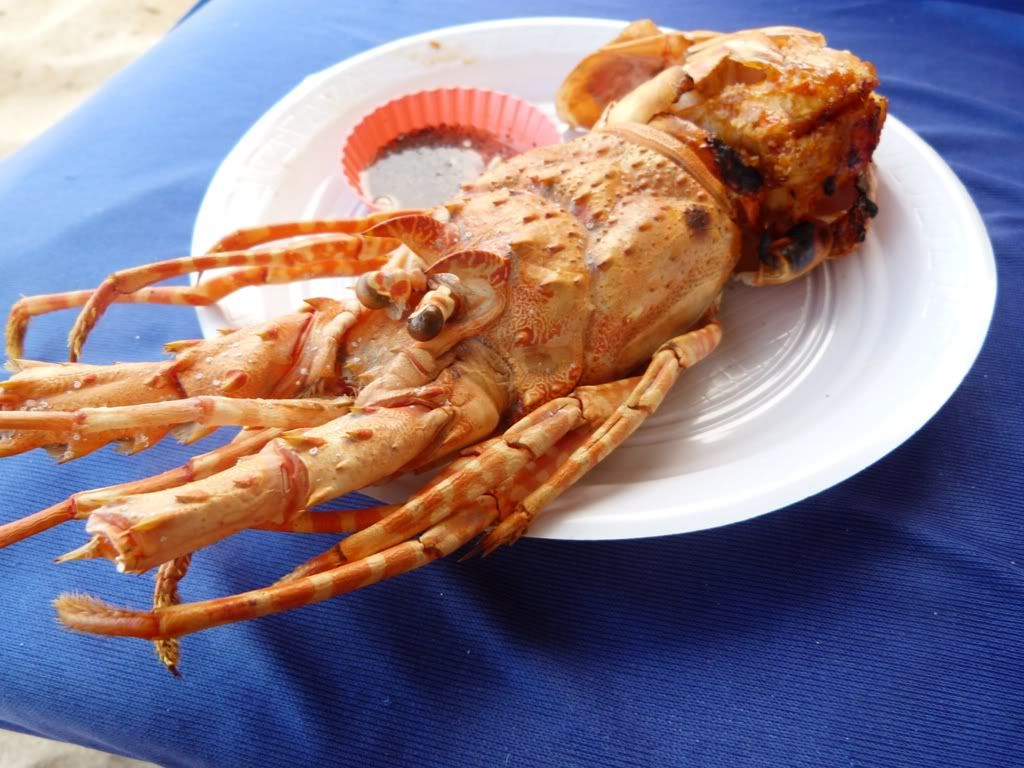 There's almost nobody on the beach, except early in the morning and in late afternoon, as the Vietnamese fear the sun like hell. However, you won't see people bathing in their jeans, shirts, hats, and bike masks.