If you go to Hurghada, it's very likely you'll see a snorkeling tour to Giftun Island on every offer you'll get from travel agents that swarm in every hotel. For all that matters, it is all worth the money.
The Giftun Protectorate is a small island East of Hurghada, in the Red Sea, under one hour by boat. A marine protectorate since 1986, the big island has an area of 12 skm and is surrounded by wonderful reef, a heaven for divers and snorkelers alike.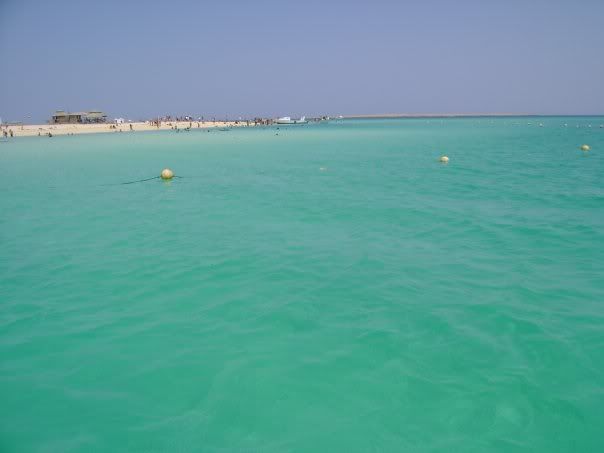 Such a trip can easily be booked through any in Hurghada for around $45. It starts early in the morning and usually includes transportation from the hotel to the meeting point, the round-trip boat excursion, the snorkeling equipment, an all-you-can-eat lunch (alcohol free) on the island, and an English (or mostly Russian) speaking guide.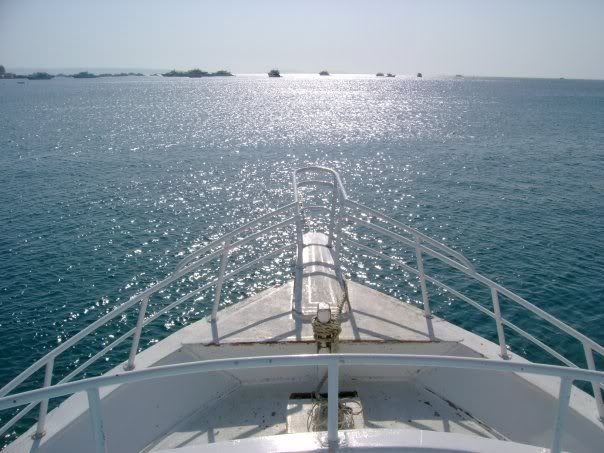 The tour we booked also included 2 stops for snorkeling and fishing in the best spots between Hurghada and Giftun, besides the snorkeling we could just off the island. And they are indeed some great spots: warm turquoise waters, thousands of fish, and living reef: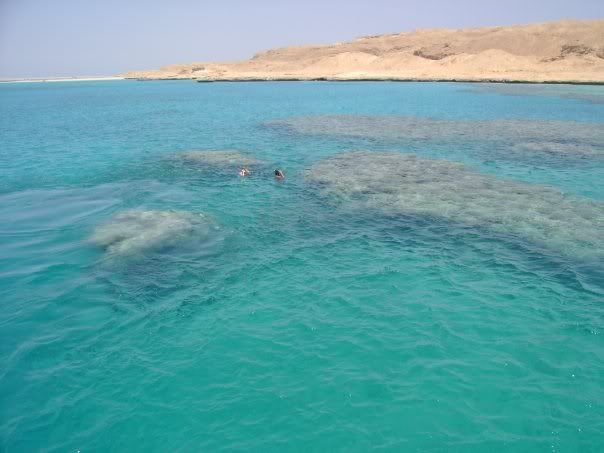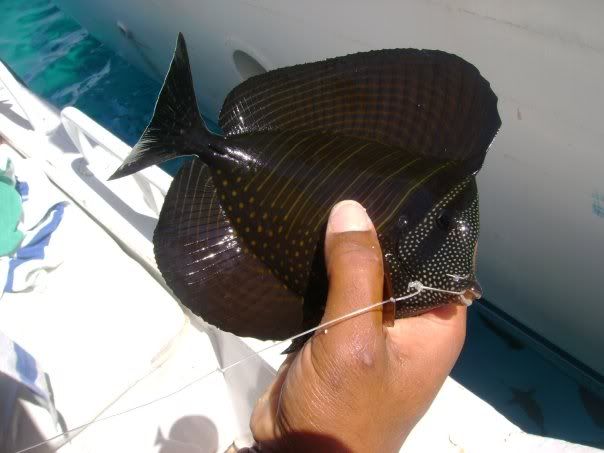 The island (advertised as Paradise Island) seems deserted, but there is always an unbelievable density of all nationalities on the shore, all snorkeling, lying in the sun or fooling around in the water. Which is irresistible by the way: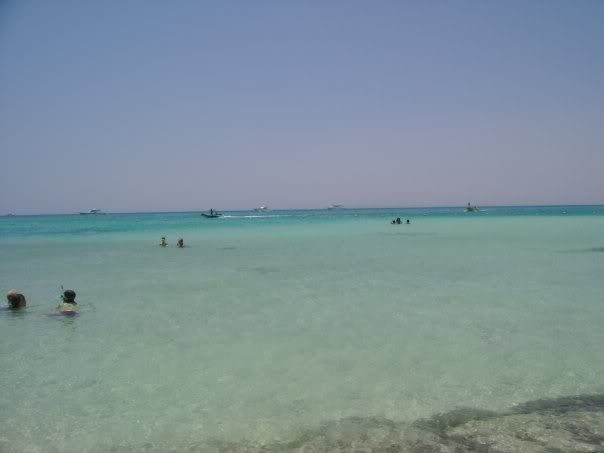 There are several dozens of umbrellas on the beach, as well as a restaurant and a bar. And that's pretty much it, even if I wouldn't think I could have needed anything else.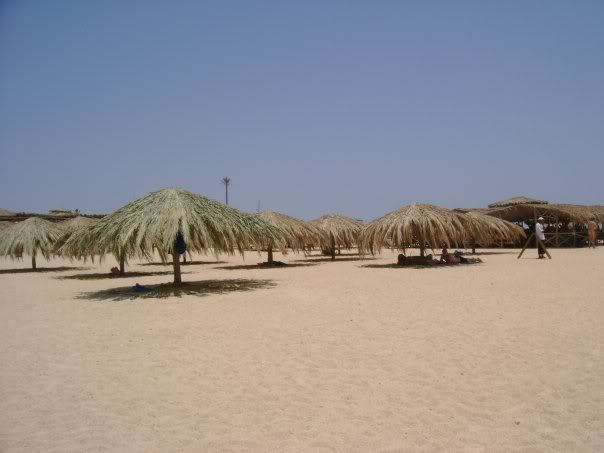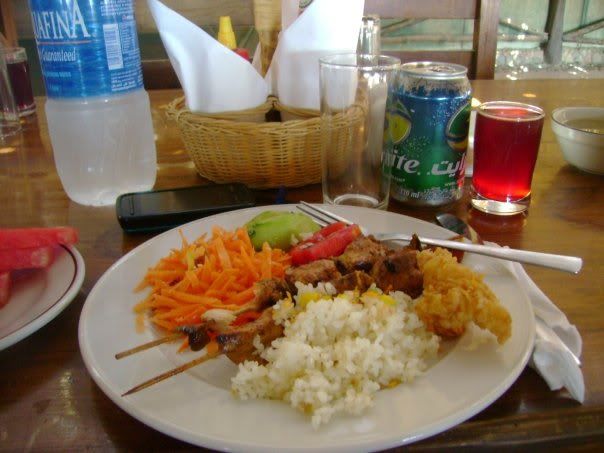 I loved it so much (in spite of the July scorching sun!), that I went twice in a week as brilliant sunshine and calm water equals perfection.