Ok... never heard of good fake meat until I got to Vietnam. Only of the usual suspects in any American hypermarket - fake burgers, fake chicken, fake hot-dogs - full of chemicals, flavorless, and spongy. Well, different story here, in Asia, even though I can't swear it's organic, but at least it has that tofu consistency, it's not mushy and has a taste to die for.
The quest for tasty fake meat in Saigon brought me quite quickly to Ngoc Tho, a little place on an alley off Pham Ngu Lao, in the backpackers' district. It doesn't look inviting, but the menu showcases an endless choice of awesome vegan options for very, very little money:
Vegetarian Fresh Spring Rolls - with a filling of crispy noodles and vegetables, that turned them into the best rolls we had in 10 months: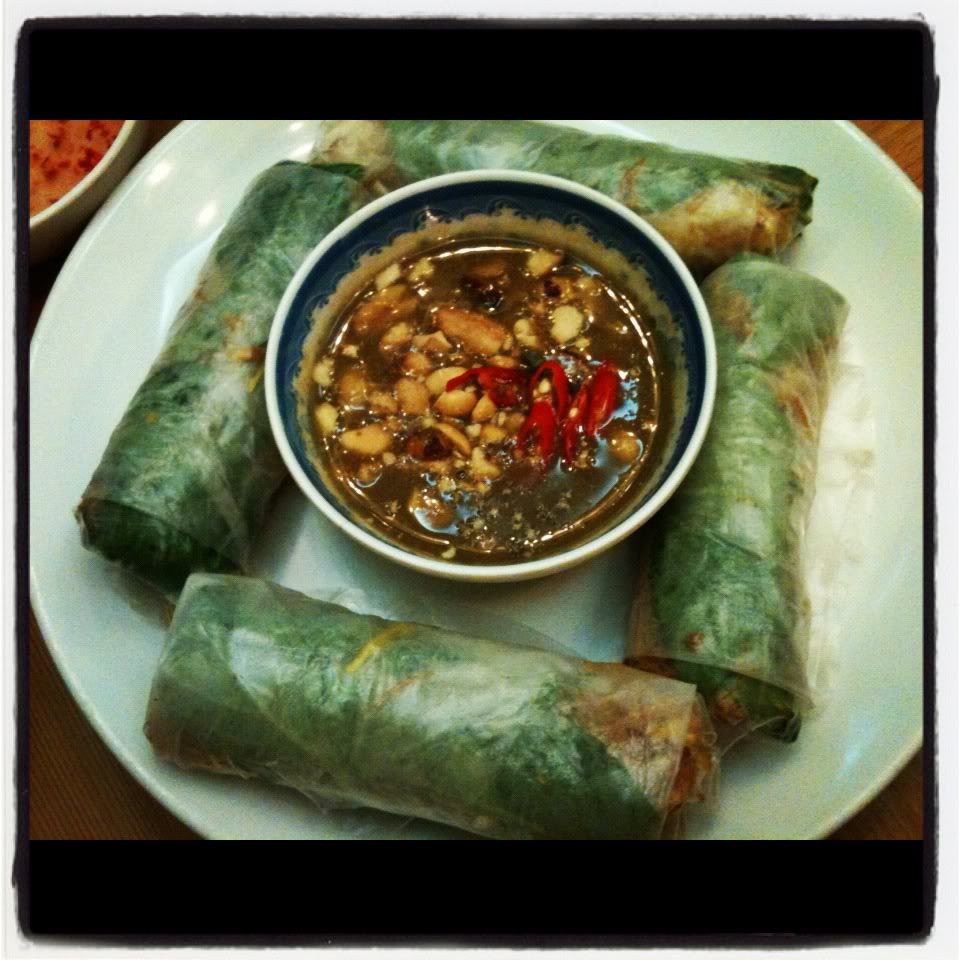 Fake chicken wings in satay sauce (my favorites by far, much better than the Original Buffalo Wings - shame on me!):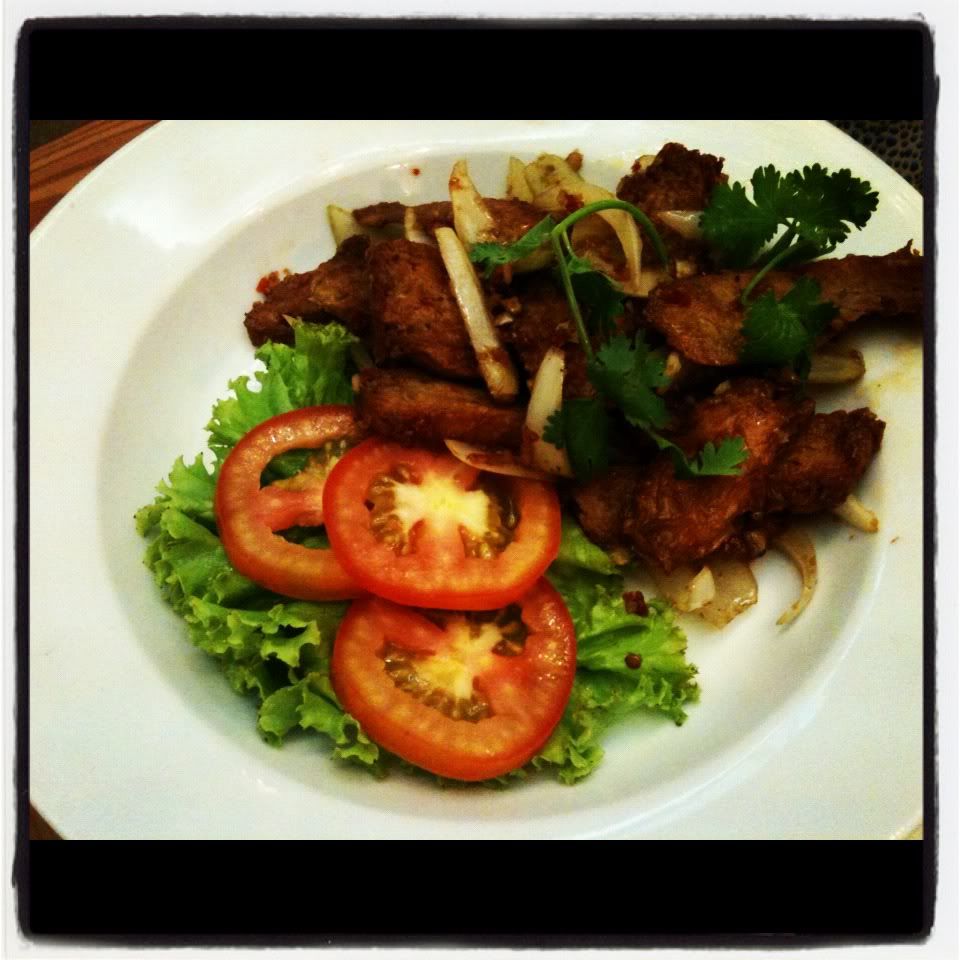 Crispy noodles with vegetables
: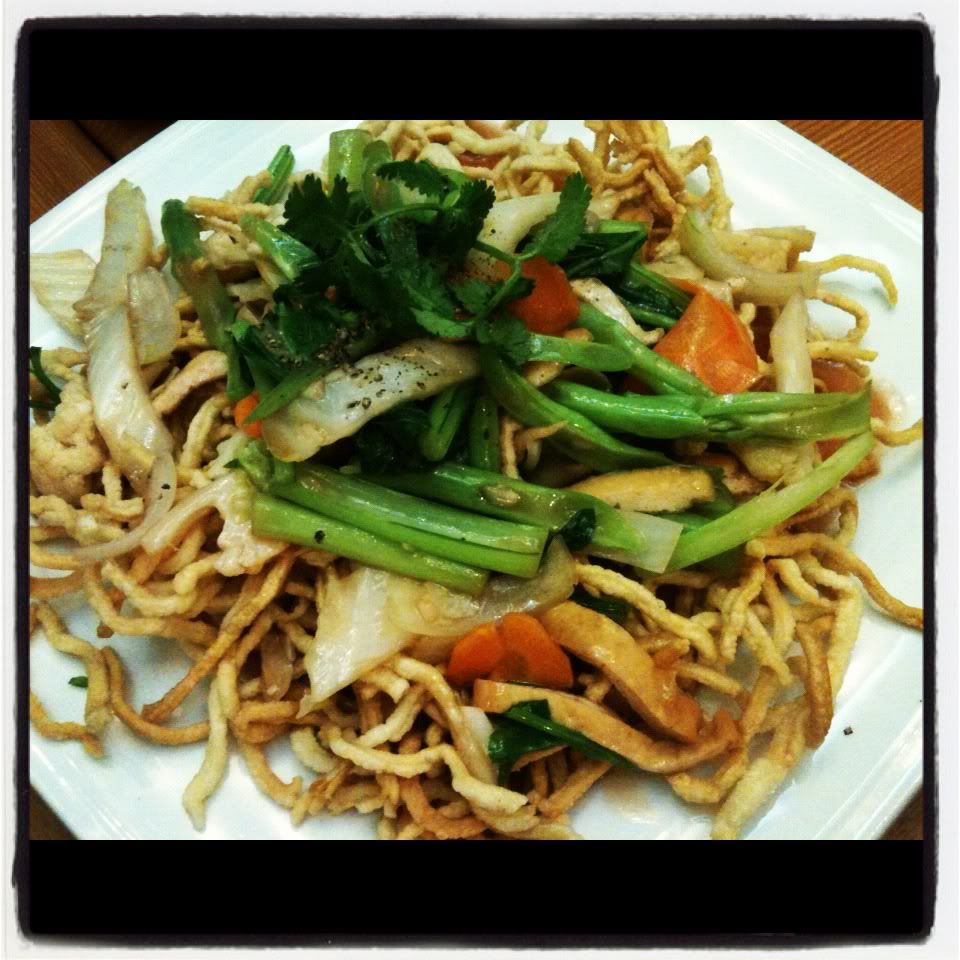 Fried rice with vegetables
: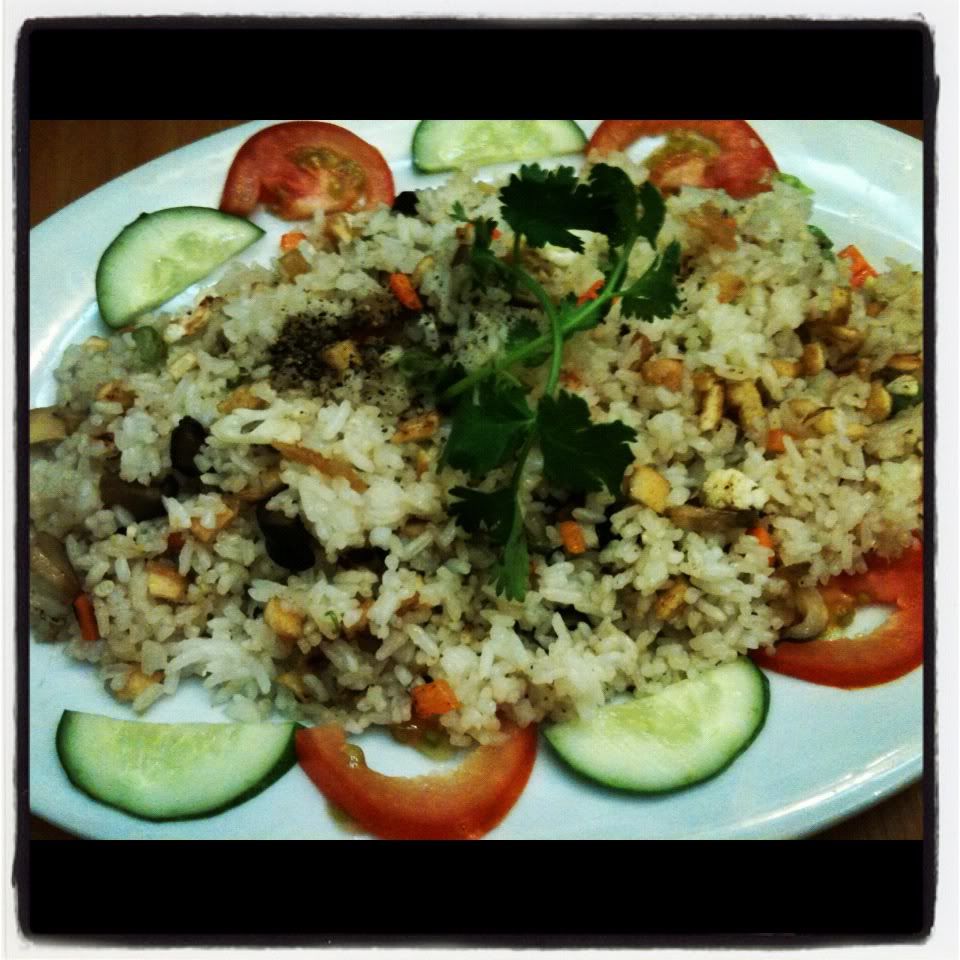 Vegetarian Banh Xeo - this version of this dish is much better than the traditional one, because it contains much more vegetables which are meant to make up for the lack of pork in the filling. And they do, believe me.

One more good thing about this kind of places is that they are amazingly inexpensive. Most prices are around 40,000 VND (roughly $2). For all the dishes above, 3 glasses of wine, many beers, and 2 sodas, we paid 450,000 VND ($23).
Ngoc Tho (Thiem Com Chay) - 175/9 Pham Ngu Lao St., District 1 - Ph: (08)38360162. Cash only.