Here is where I found out for the first time about the concentric layout of Australian cities, which is pretty much the same with the one of American cities. (It was my second trip abroad, so it was reasonable for me not to know.) In the case of Adelaide, the downtown (also called CBD - Central Business District) is pretty small - 10 skm. Samll, but clean, quaint, and chic:
Adelaide Festival Center. Source: Wikipedia.
Many locals say there is not much to do in the city, but here are only some of the attractions in downtown Adelaide:
1.
Rundle Street and Rundle Mall
- Rundle St. is Adelaide's pedestrian street and the main shopping area. Impromptu performances take place all the time (didgeridoo performances, street dance, guitar shows, etc).
Didgeridoo performance by Aborigines Australian on Rundle St.
2.
Adelaide Botanical Garden
-
North Terrace
,
Adelaide (within walking distance from CBD)
3. Ayers Historic House -
North Terrace
,
Adelaide (0.4 miles from CBD)
4. Adelaide Fringe Festival - once in two years, in February-March, thousands of shows take place in most of the venues downtown.
5. Art Gallery of South Australia (0.3 miles from CBD)
6. South-Australian Museum (0.4 miles of CBD)
7. Migration Museum
(0.4 miles of CBD)
8. State Library of South Australia
9. Beehive Corner Building (home of Haighs chocolate shop!)
(32-40 King William Street)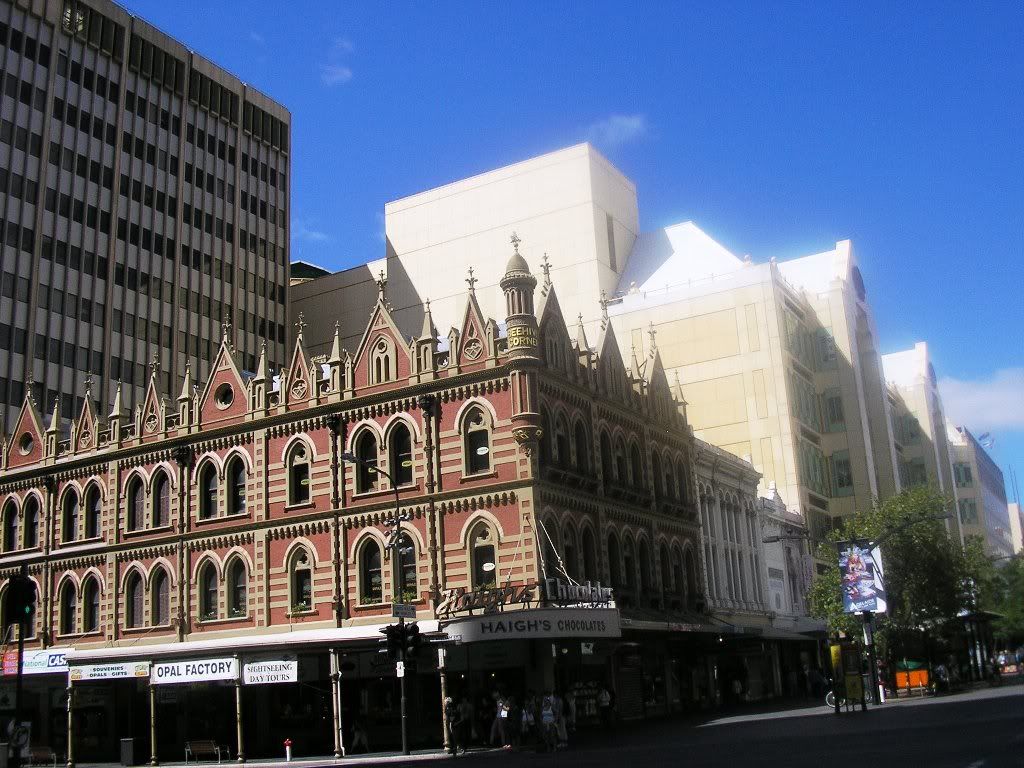 Beehive corner building
10. St. Francis Xavier Cathedral
11. Adelaide Casino
There are also hundreds of small cafes and breakfast places where you can have coffee and light meals either on your way to work, or at the beginning of a glorious, but peaceful tour in one of the quaintest cities of the world.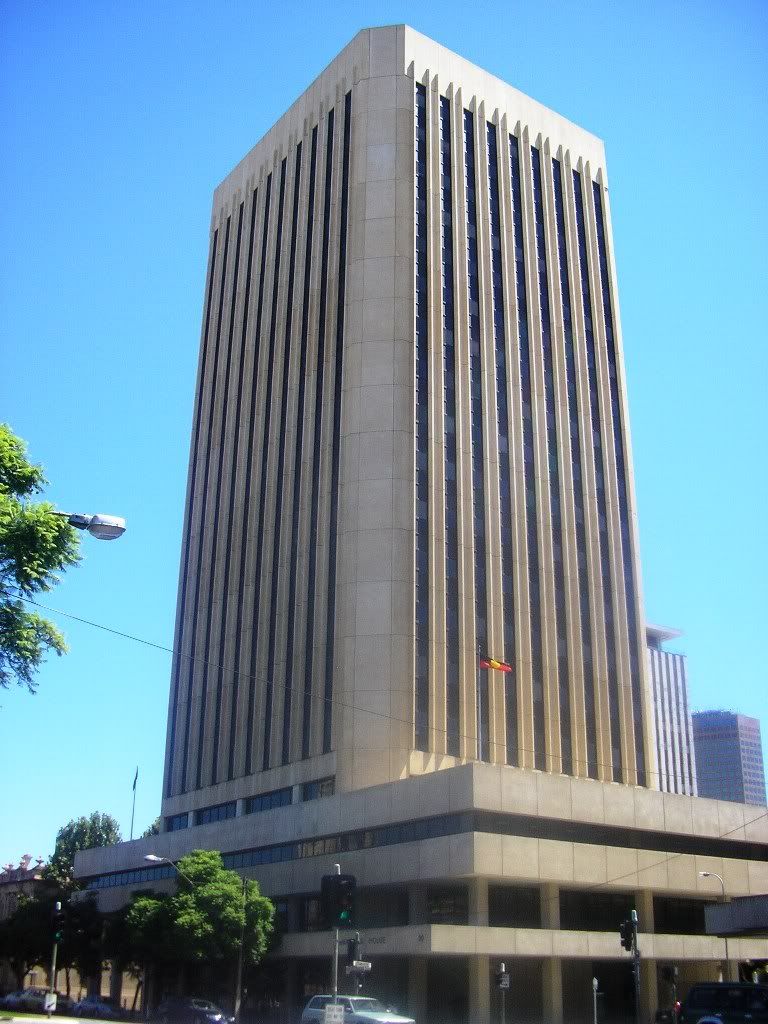 Bulding in CBD, Adelaide
Buying bargain pancakes and helping the community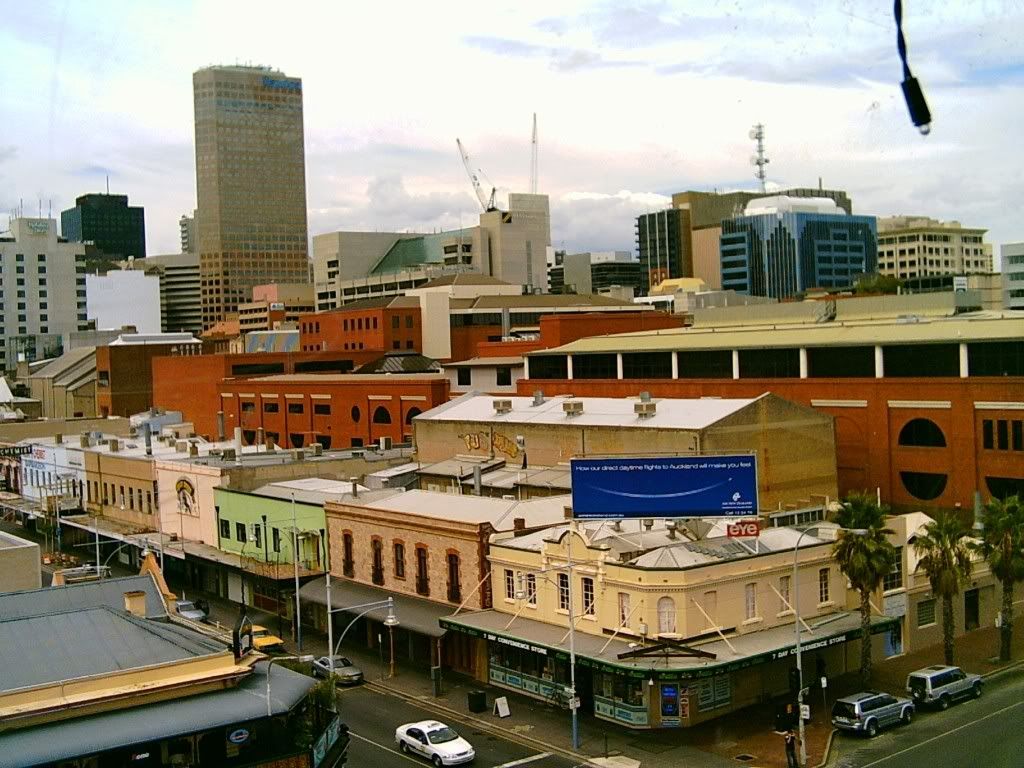 View of Adelaide CBD.
And at the end of the day, if you are still not satisfied, you have one big culinary treat to enjoy:
kangaroo steak
(or roast kangaroo). It's delish!
Roasted kangaroo and lamb with baked potatoes.
How to get here
: any major airline such as Emirates, Air France, British Airways etc. to Sydney and then to Adelaide by Qantas Airlines, Virgin Australia, or Jetstar.