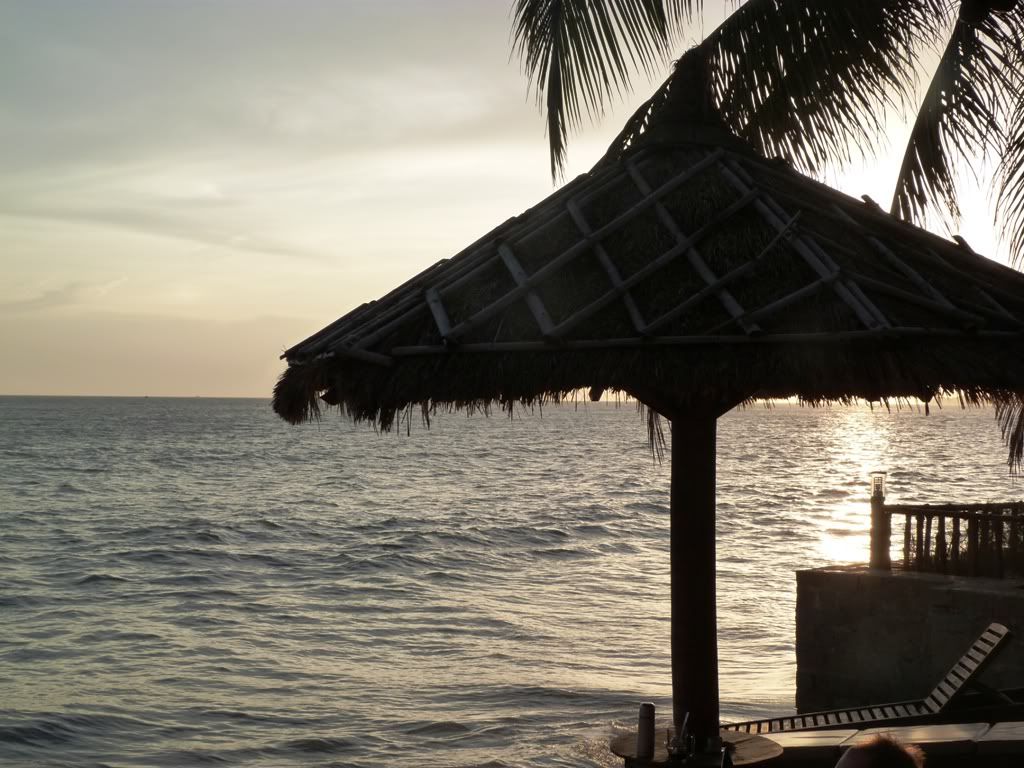 Our second holiday in Mui Ne didn't start very well. We had booked three double rooms (two with garden view and one with sea view) at this guesthouse on booking.com. After a 5-hour drive from Saigon, we finally got there around 9:30 pm to find out that there were no rooms with sea view available. We showed the manager the booking confirmation and it took him half an hour to understand what we want. After he apologized for not having the room we booked, he gave us a room with garden view for a cheaper price ($35 instead of $40). OK, we took it. After we unpacked, surprise! the AC was not working and there was no other room available, except for one with the view to some metal roofs. No way! We wanted what we had booked or at least something reasonable. After another half an hour trying to repair the AC, the manager gave in and told us that our first night there would be free and that we would move to another room after the guests leave in the morning. Well, it was already 11 pm, what could we have said? OK. The troubles ceased next morning and we started having a great time (even if sometimes there was no hot water etc etc.)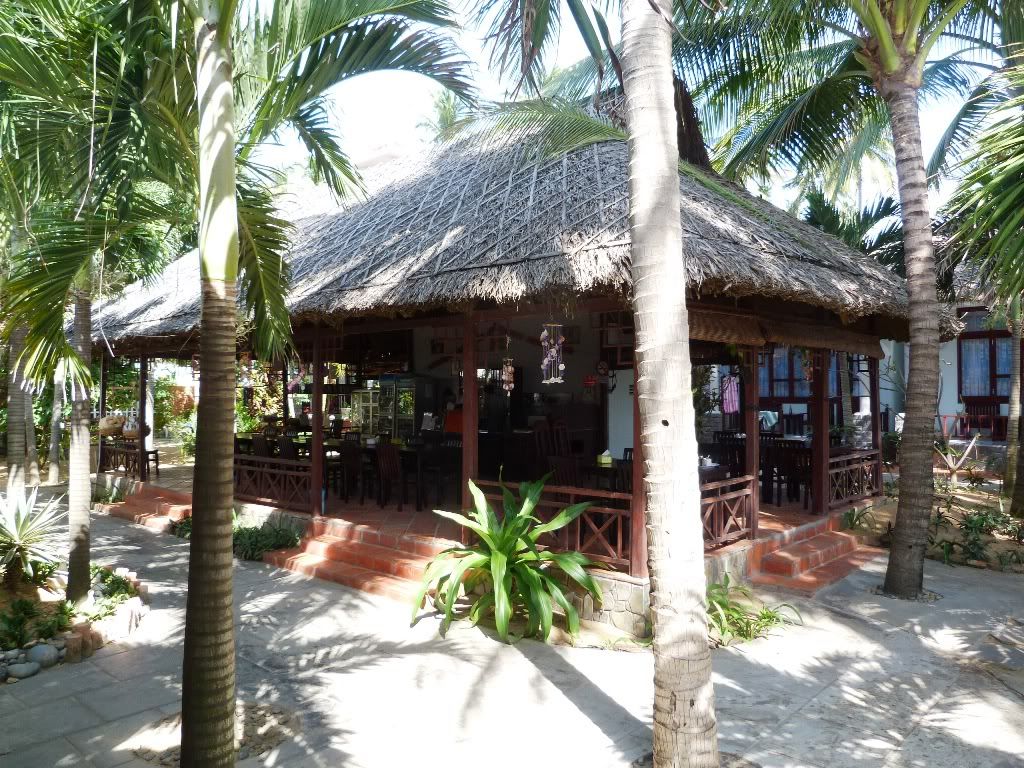 Reception and part of the restaurant area.
The guesthouse is really pretty and well taken care of. It is located on the main street between Phan Thiet and Mui Ne, but quite far from what everybody considers to be the "main area", at 148 Nguyen Dinh Chieu. However, it has a nice small private beach, some really good restaurants in the neighborhood, and it is really cozy.
Rooms are large and clean and beds are great. Some rooms have a small fridge, some of them don't (the standard ones). Wi-fi works well, especially in the courtyard. Each rooms or pair of rooms actually form a small house with a nice porch: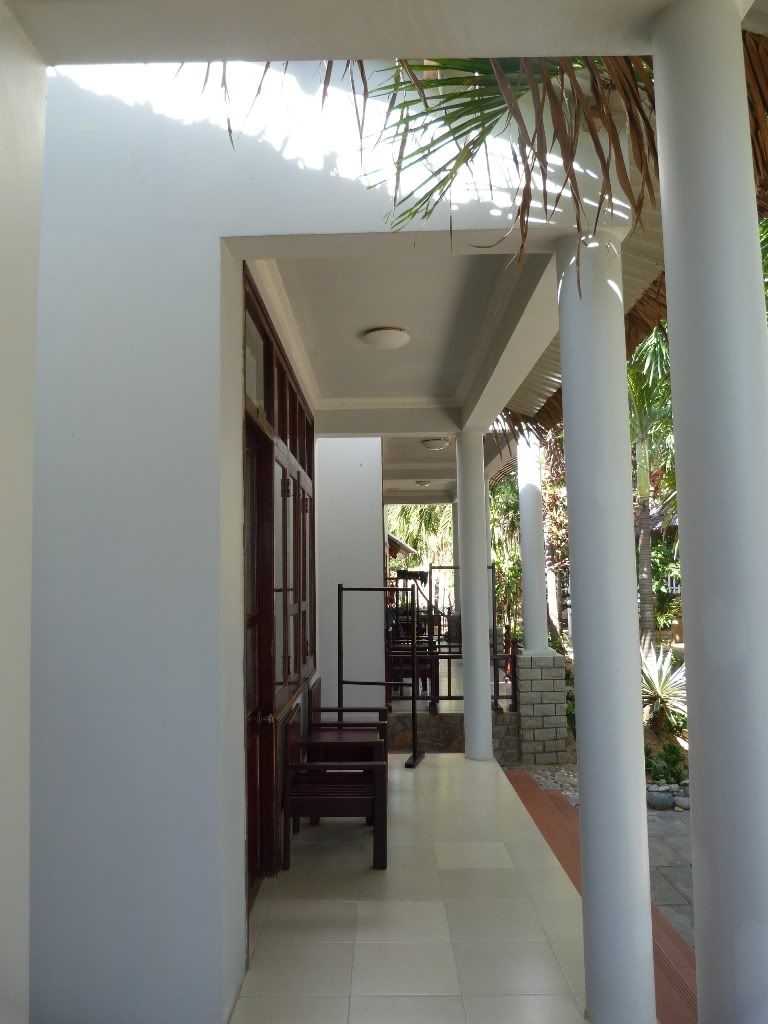 Each superior room has its own private porch.
Breakfast is served from 6 to 10 and you get one dish and one drink for free. All the items in the menu are reasonably priced. The restaurant area is really nice, but most of the tables are too low and there is not enough room for legs.
For the picky ones, there is a great restaurant 200 m away on the other side of the street - Lap Thao, at 239b Nguyen Dienh Chieu. As for the tours you can book, we bought one from the manager for $30 (5 people) which included the Red Dunes, the Fairy Stream, the Fisherman Village, the White Dunes, and the Red Canyon.
Mai Am Matrusaden Guesthouse - 148 Nguyen Dinh Chieu, Ham Tien, Central Mui Ne Beach, Phan Thiet; http://www.guesthousemaiam.com/