Right across the street from the Back Beach, Green Hotel is conveniently located for the ones who mostly go to the beach during their holidays in Vung Tau, but it is quite far from the hydrofoil station or from downtown Vung Tau.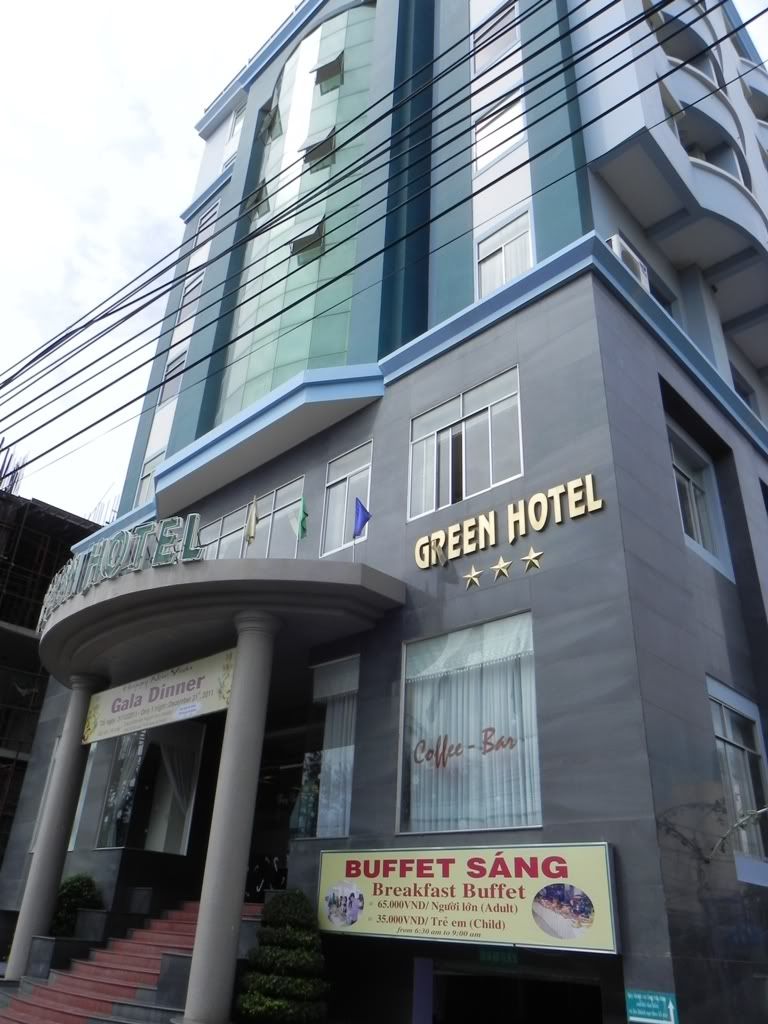 However, this is a very good 3-star hotel. Rooms are large, air-conditioned, clean, well furnished and equipped. We stayed in a superior double room and paid $30/night. Free wi-fi is available in the entire hotel.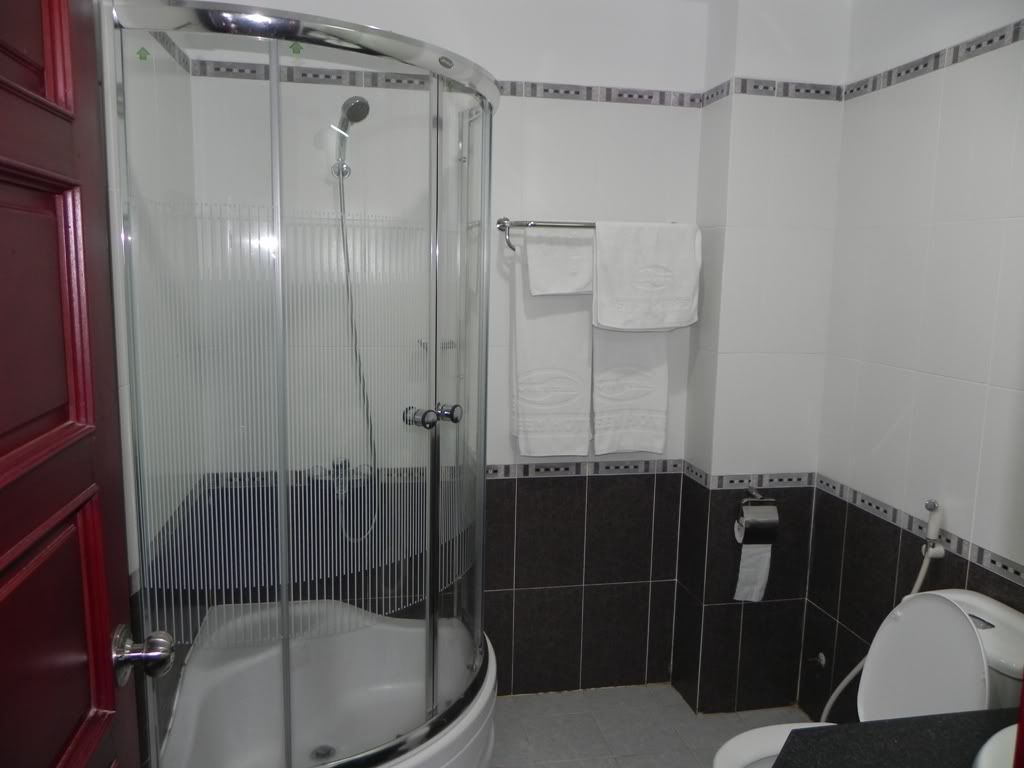 Service at the reception has been quick and effective. I can't say the same thing about the two bartenders in the lobby - do not order more than one cocktail at a time. We asked for five and it took them the same amount of time and concentration it usually takes a brain surgeon to perform an operation.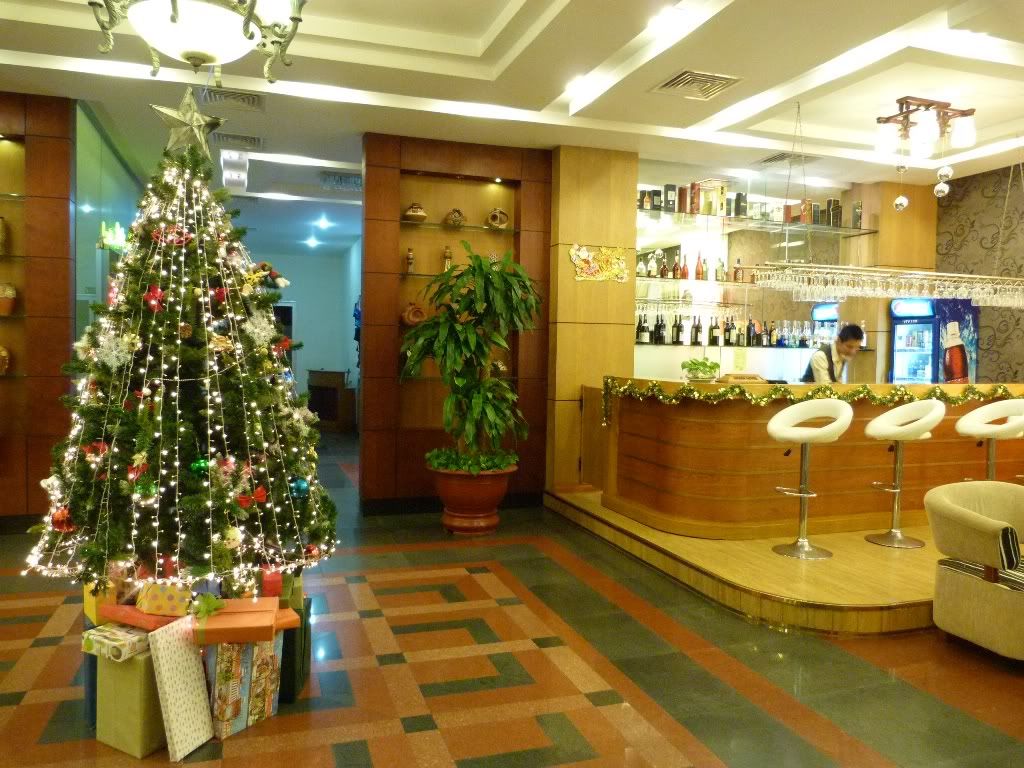 A free buffet breakfast with plenty of choices is served every morning from 6 to 9 in one of the three restaurants.
Green Hotel - 147C Thuy Van, Thang Tam ward, Vung Tau, Ph: 0646 251003, Fax: 0646 251006; http://www.greenhotel.vn/ Major credit cards accepted.