I pinned it my favorite Western place in Saigon. I think about what it looks like when it's decorated for Christmas. We went there twice in 4 days. I love it. I wish it were mine.
The Elbow Room American themed bistro and cafe that truly boasts amazing food and excellent service. We have been in Saigon for over four months and decided that this was by far the best Western food we have ever had here. Not only it is good, but also reasonably priced considering the standards of quality and service. It features a smart casual and cozy atmosphere ideal for relaxing with friends, organizing a birthday party, have a business dinner or lunch, have a quiet American breakfast or enjoying live jazz music on Fridays in the upstairs lounge.
This delicious gem offers a really impressive wine list, as well as a pretty wide range of beers. The menu knocks you off and makes you drool if you crave American food. Breakfast is served all day and consists of pancakes (Lumberjack or with maple syrup), burritos, and eggs (Benedict, Florentine, or omelet). We didn't try any but we will soon.
However, we had dinner there twice and checked out (and loved):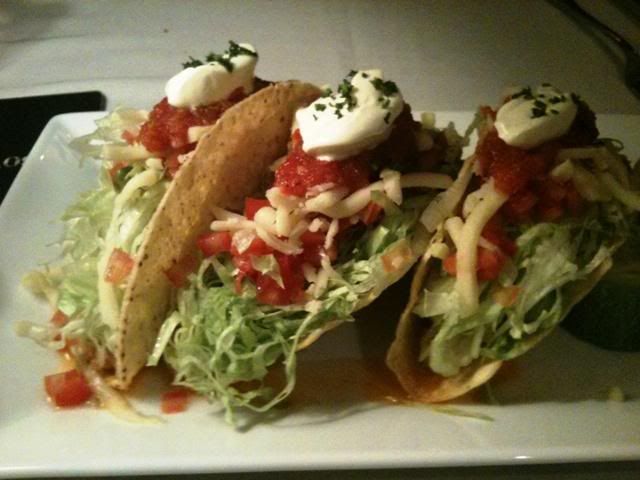 Chicken Tacos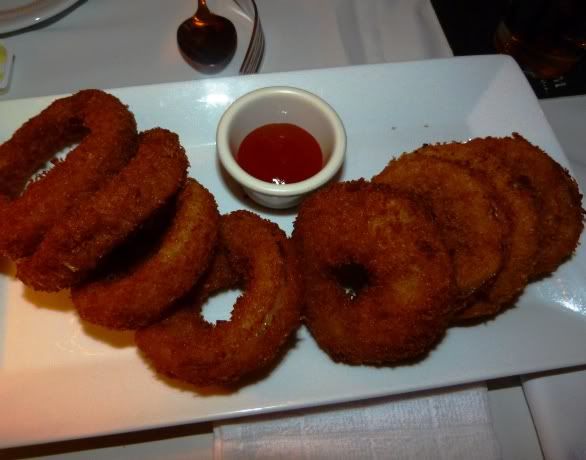 Onion rings
Philly cheese steak burger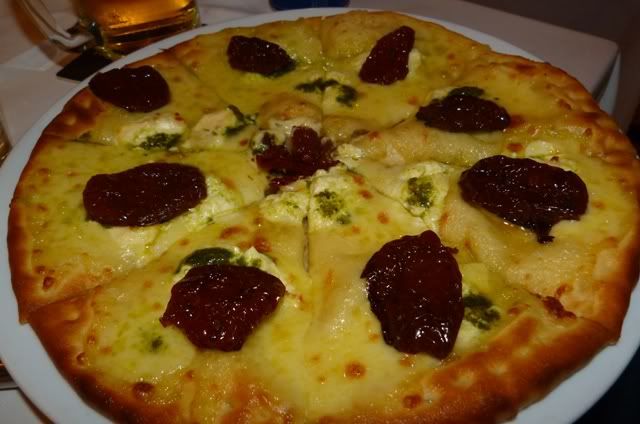 Mixed goat cheese pizza with sun-dried tomatoes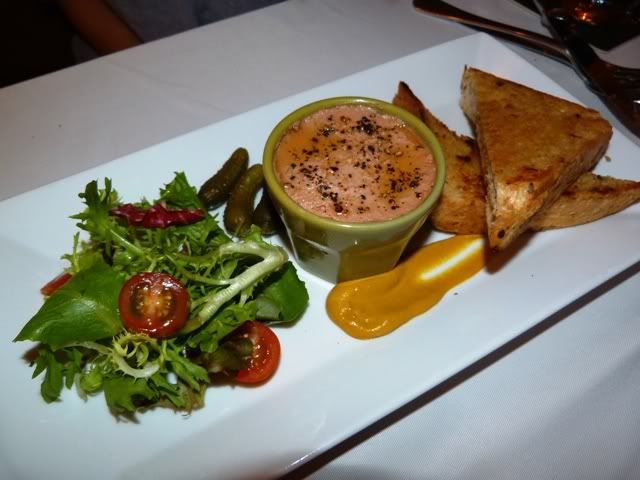 Chicken Liver Pâté (with pickled gherkins and Dijon mustard)
We absolutely love this place, including the way it is decorated and, more than that, the staff. Everybody is helpful and considerate, speaks good English, and really knows how and where to pour the drinks in your glass. The Elbow Room also offers a catering service. Their website indicates that the owner, Tristan Ngo, also runs Skewers, a place which serves Mediterranean food and which we will visit soon.
The Elbow Room
- 52 Pasteur St., District 1, HCMC. Ph: 3821 4327; www.elbowroom.com.vn; Al major credit cards accepted. Open: 7:30 AM - 11 PM