The most advertised, the best located, the most popular, and maybe the best pizza place in Vung Tau is David. I say
maybe
because we haven't tried them all. But if you crave amazing thin-crust pizza, this is the place.
David Pizzeria belongs to an Italian from Florence, Marco, and his Vietnamese wife. Marco does his job really well - the place looks like an Italian
trattoria
and the food tastes like home... his home.
If you want a table with a view to the sea on the first floor, it's better to make a reservation. The place is always busy, the waiters are crazed, and the owner is probably in Ibiza, spending the profit. Well, no, he is not. Rumor has it that both his wife and him work hard in the
pizzeria
.
They serve both local and Italian dishes: pizza, pasta, antipasti, Mediterranean salads, home bread, deserts, as well as a nice wine selection, out of which
il vino de la casa
(red, brought from Sicily) is amazing (210,000 VND / 0.5 l). Their fish is also a treat and comes in many glorious versions: wahoo tuna steak, baked sea bass, deep fried perch, etc. But the real treat for most patrons was the slow roasted lamb/pork shank, served with new potatoes.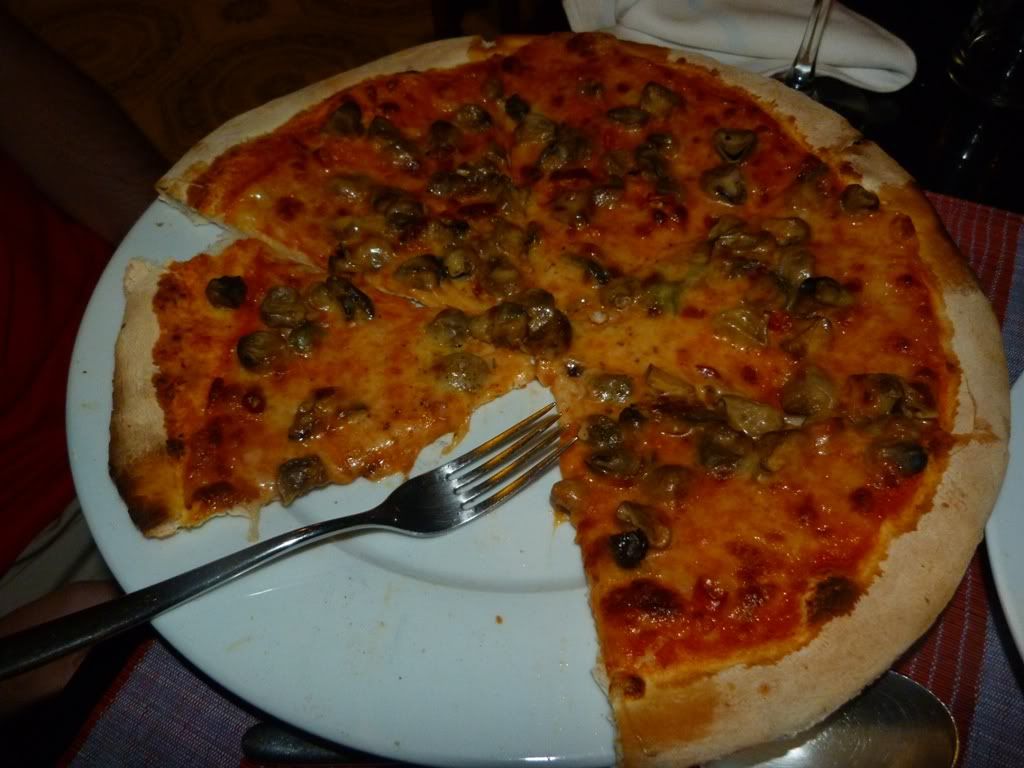 Pizza Napoli
The helpings are huge and the food is really, but really good! Pizza comes in three versions: small (around 140,000 VND), medium (160,000 VND) and large (180,000 VND).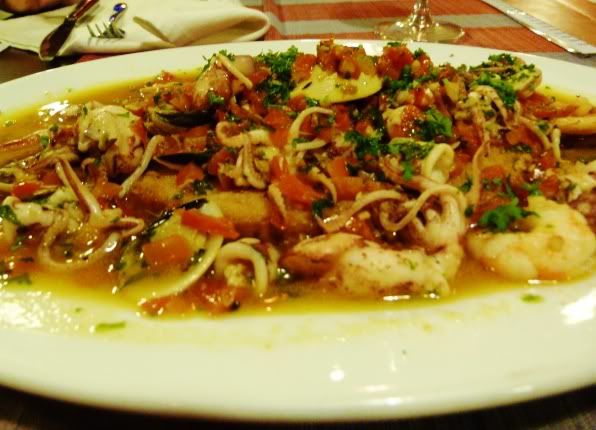 Insalata di frutti di mare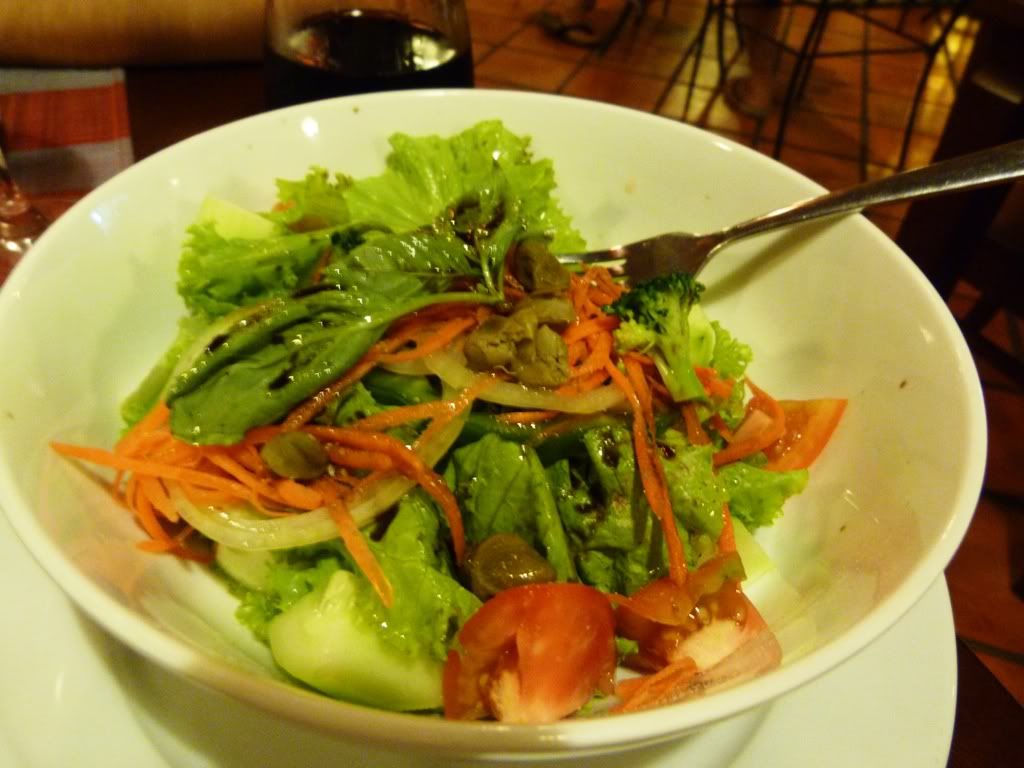 Mediterranean salad
David Pizza was located at 130 Ha Long St., West of the ferry terminal, but in December 2012 they moved to 92 Ha Long St (East of the terminal). I really wished we could have paid by credit card once they moved to this new location...
David Pizzeria - (address above), Ph: 064 385 6612.