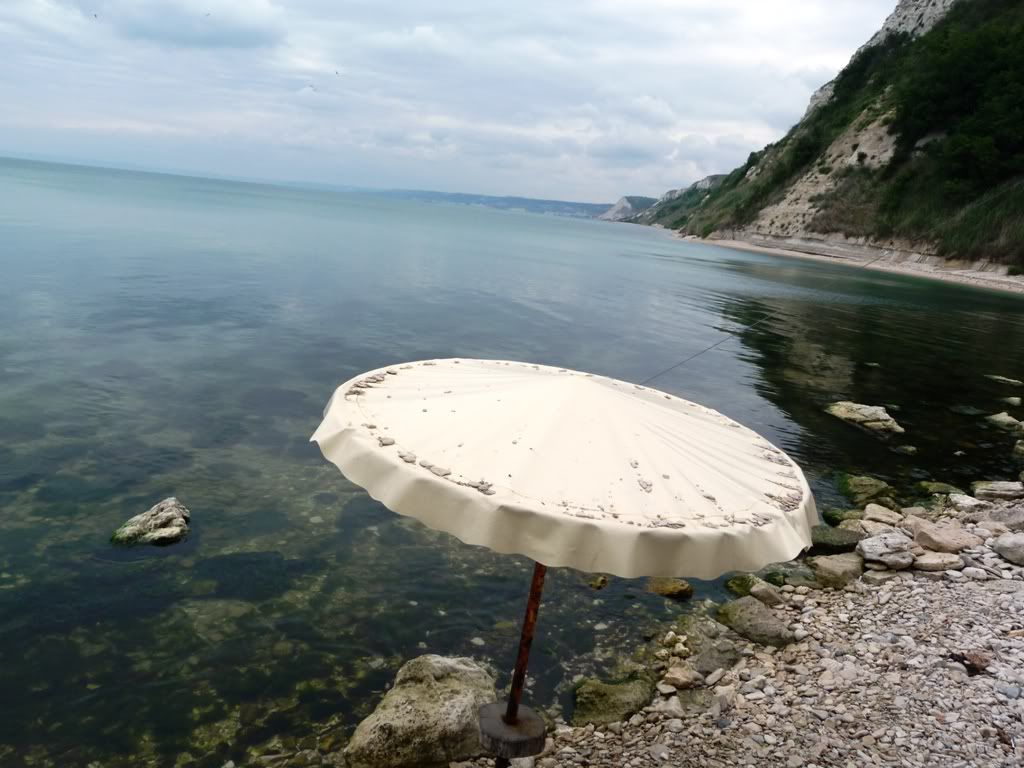 The Black Sea Shore at Dalboka
Great stopover while on our way to Saigon.
An all-inclusive holiday in Bulgaria is always affordable. Lunch at the mussel farm in Dalboka, on the Black Sea shore, is totally inexpensive. For 6 Bulgarian levs, you'll get a huge pot of awfully tasty seafood, cooked in various ways.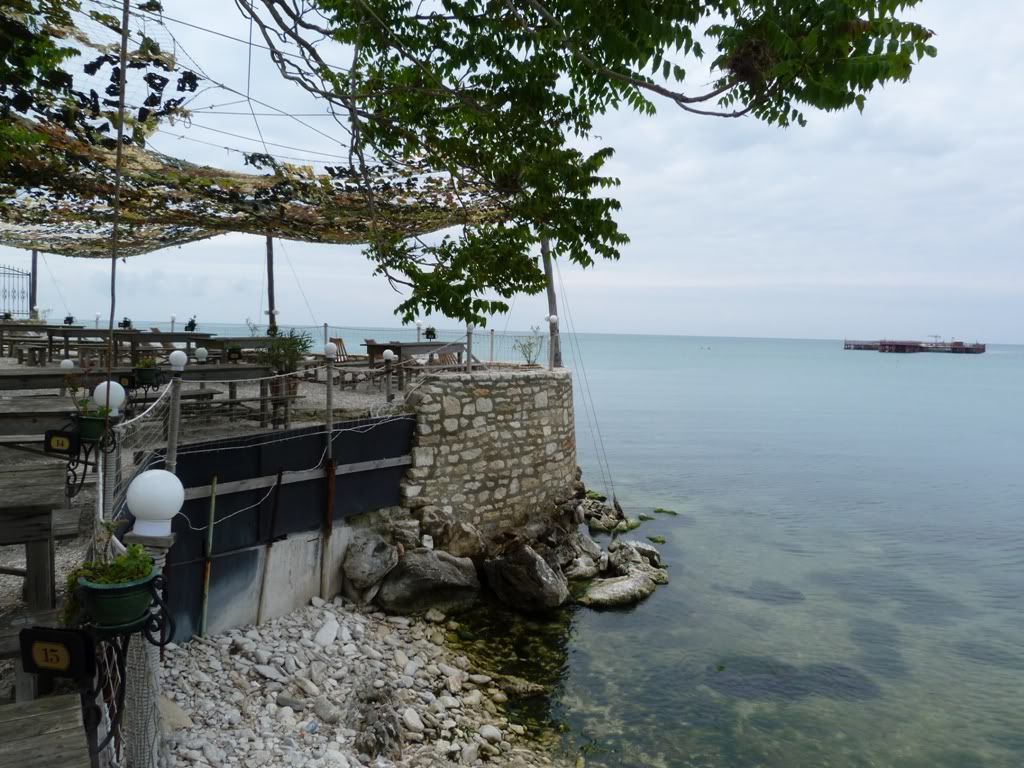 The mussel farm in the distance.
Dalboka is a farm that specializes in cultivating and producing organic mussels. As Bulgarians have recently proved to be common sense businesspeople, the owners of the farm have also set up a small rustic restaurant on the shore, with wonderful views to the sea and to the surrounding Kaliakra Bay and even with a free wi-fi area. Dalboka is approximately 40 kilometers North-East of Balchik and 7 kilometers South-East of Kavarna.
We got there by car, on a very steep one-lane country road. They are currently working on broadening it, so any future trip to Dalboka will hopefully be less adventurous than ours. We passed quickly by all the extreme feelings caused by a possible car coming from the opposite direction and got to the gates of the farm.
Mussels with potatoes and cabbage
Mussels with spices
These guys don't offer accommodation, but that is readily available in the neighboring Kavarna. Nevertheless, you can spend the whole day there, as they also offer sun beds with glorious views to the bay. Needless to say we'll go there again soon.
Dalboka farm - video - part 1
Dalboka farm - video - part 2